We are internationally recognised as a service-leader and a key player in the ongoing development and adoption of composite technology.
Our versatile product range offers practical and cost-effective rehabilitation of pressure systems and structural components with minimal disruption to operations, typically delivering valuable cost savings and demonstrable reductions in carbon emissions when compared to steel replacement.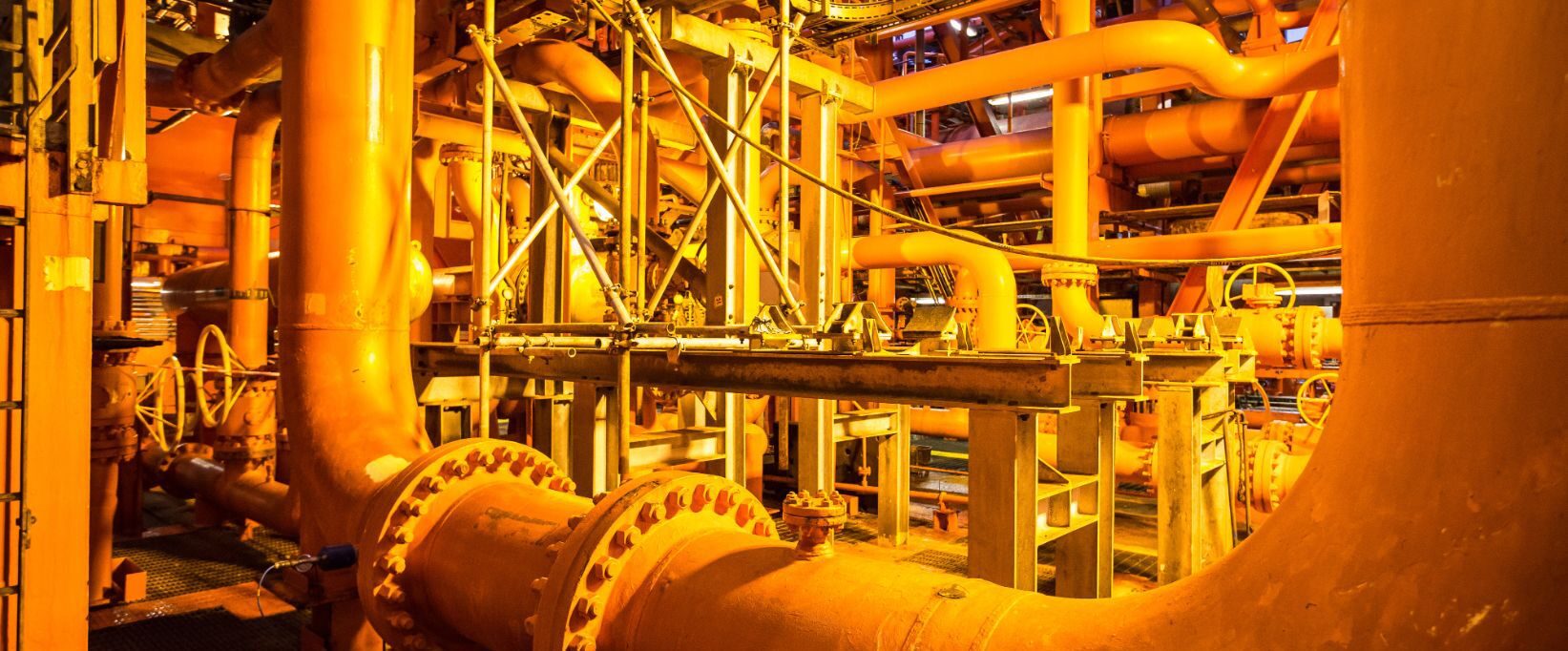 Pressure System Repairs
Technowrap 2K™ is a tri axial e-glass cloth, specifically developed for the repair of pressure systems, operating within the parameters of ISO 24817 or ASME PCC-2 401. The e-glass can be combined with a variety of epoxy resins to suit a range of design or environmental requirements.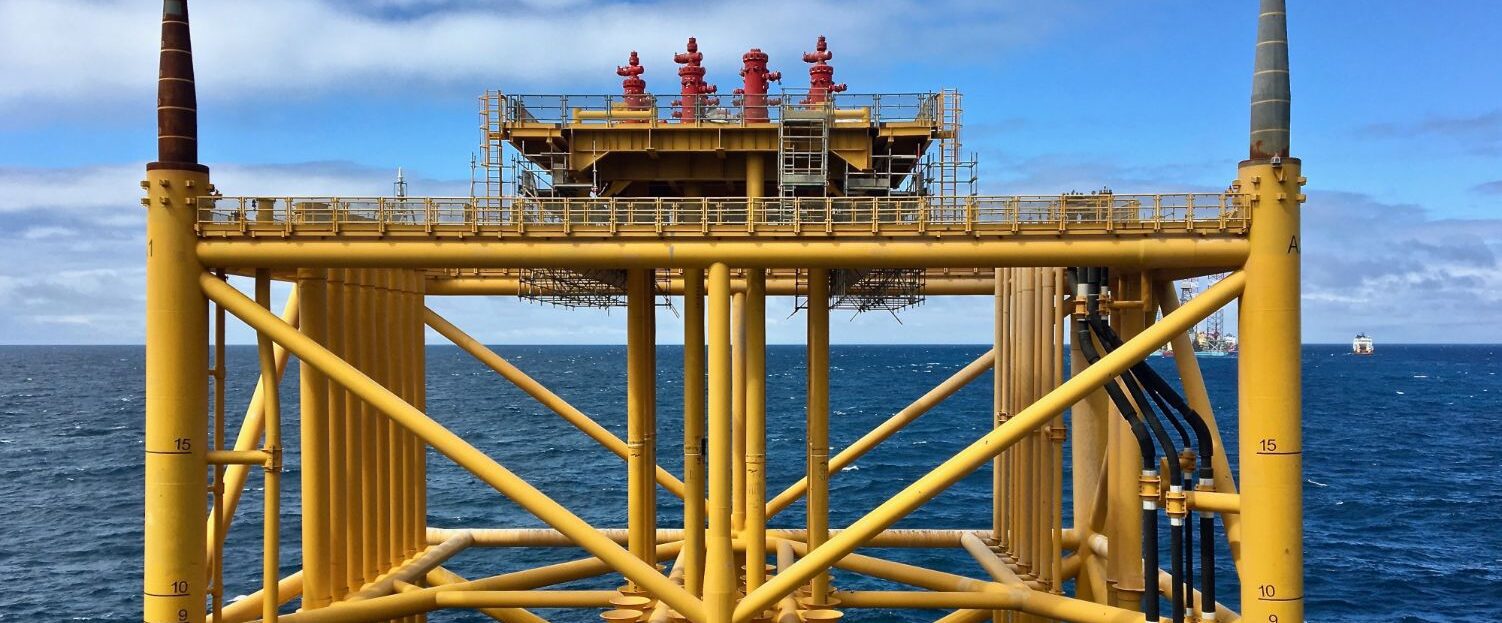 Carbon Fibre Structural Repairs
ICR specialise in the repair of structural components using two carbon fibre offerings: Technowrap SRS and Technowrap HPPRS. The strengthening solution is designed on a bespoke basis including laminate design and structural design, supported by finite element analysis where appropriate.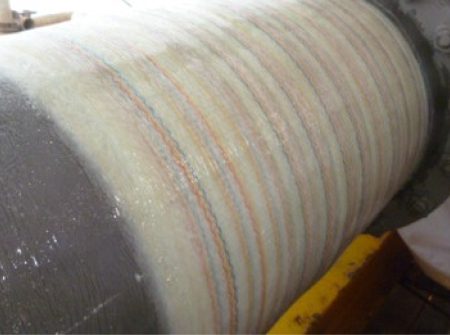 Pipework Repairs
Repairs engineered to ISO 24817 or ASME PCC-2 401 considering hoop and axial stresses and through wall defects (where applicable) using bespoke composite materials developed for the repair scenario.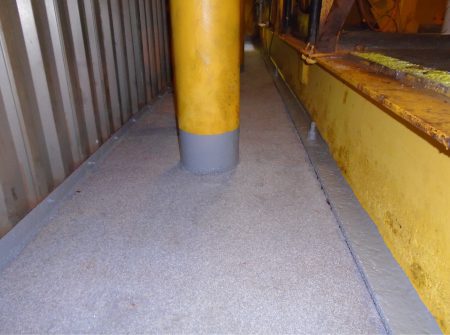 Deck Repairs
Utilising a core-shell toughened resin, Technowrap DRS combines the properties of carbon fibre and the epoxy matrix to provide strength, adhesion and impact resistance, all critical to the repair of decks.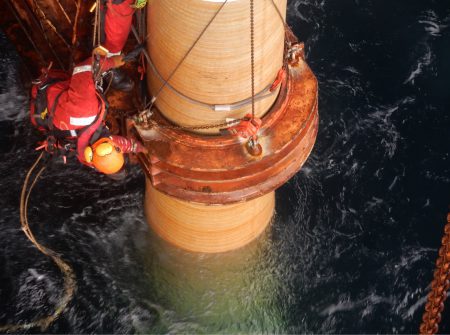 Caisson Repairs
Caisson repairs follow a similar design premise to pipework however they must also consider external loadings, including bending moment induced by wind and wave loading; axial load; often from the weight of the caisson in event of full separation.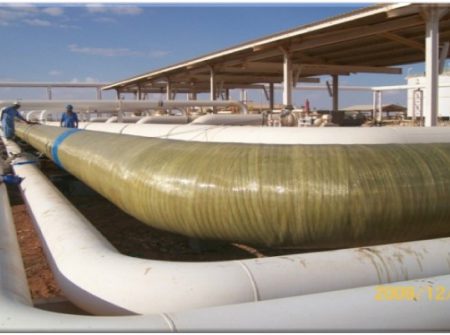 Pipeline Repairs
Using a very similar design premise to pipework, the ISO 24817 and ASME PCC-2 401 standards are used to provide engineered repairs to pipelines where wither hoop and axial stresses are present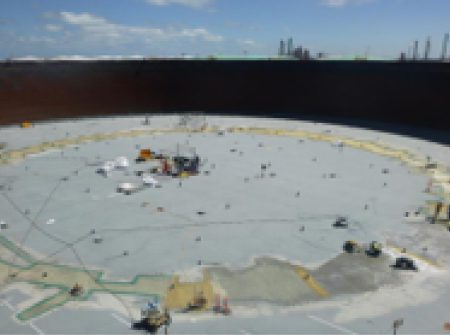 Tank & Vessel Repairs
Engineered for internal or external repairs to pressure vessel shells and components including dome ends and nozzles as well as storage tank shells, roofs, and bases.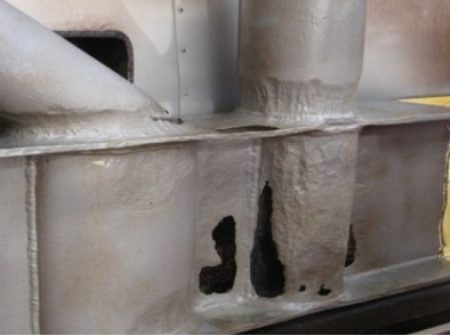 Stuctural Component Repairs
Using composite materials, typically carbon fibre due to its high tensile modulus to reinstate structural components to their design loading capacity.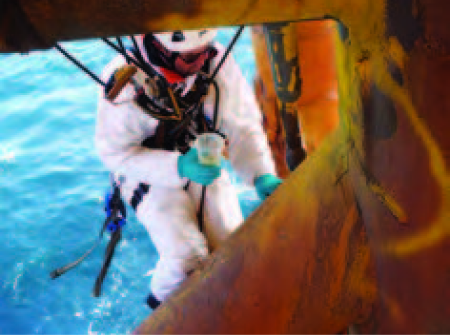 Splashzone & Subsea Repairs
Splashzone resin can be applied live in wet environments. The hydrophobic epoxy resin displaces moisture from the bond line, ensuring the appropriate, tested level of adhesion is achieved.
Live Leak Sealing
Using our range of leak sealing methods, ICR can provide repairs for low pressure leaks without the need to shutdown or isolate.
Key Emissions Reductions in using Technowrap™ Compared to Replacement
Our composite repair system gives a total reduction in emissions of 66% compared to the traditional replacement method.

97% reduction in material transport (land and sea)

99% reduction in energy demand

69% reduction in material production

50% reduction in personnel transport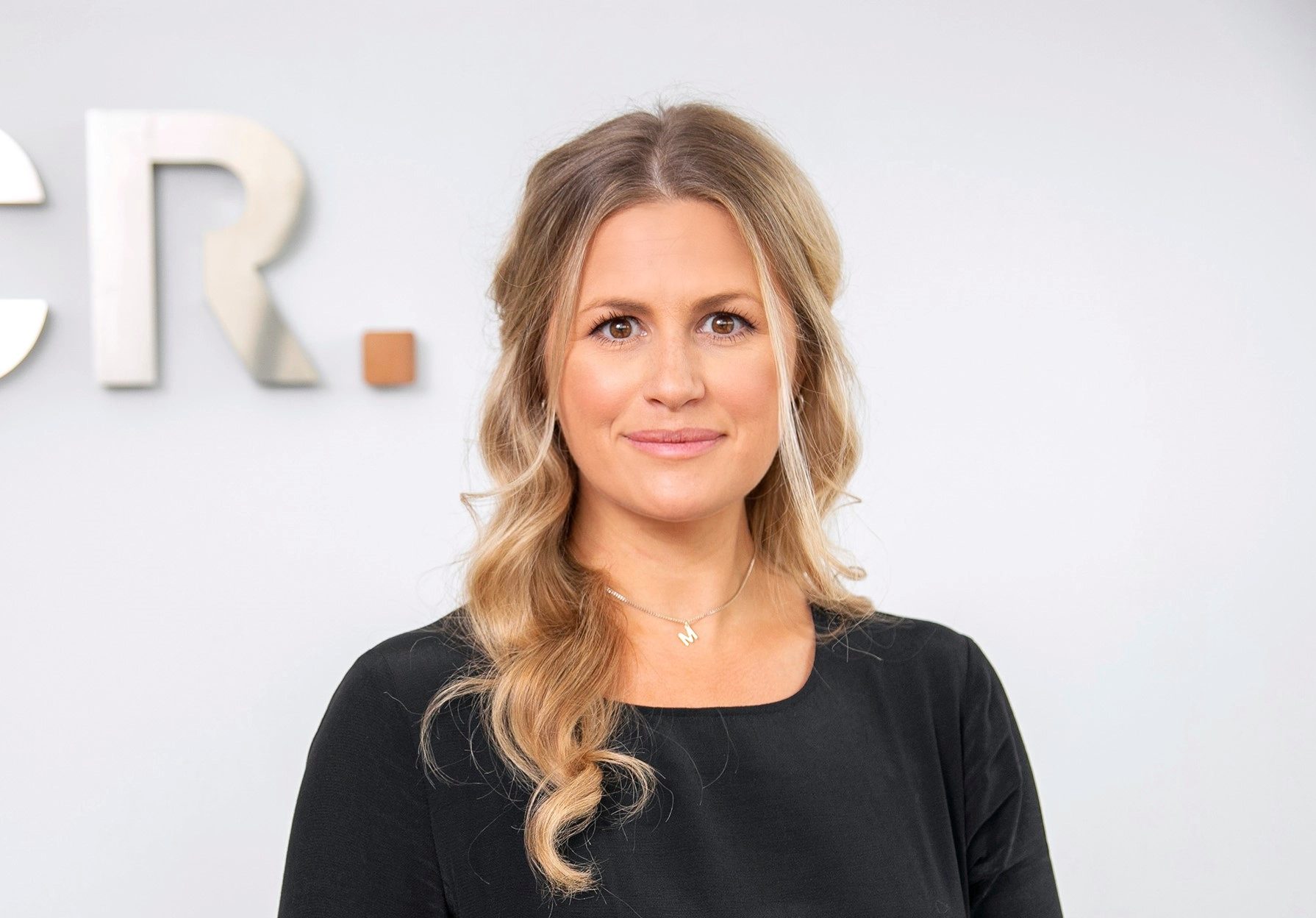 "Our well-established team offers high-quality engineered composite repairs, with an emphasis on safety, efficiency and reliability, tailored to our specific client requirements."
Shona Mcmillan, Head of Sales
Proven Track Record
Technowrap™ is a market leader in composite technology. Tens of thousands of installations worldwide and an expansive application history

Specialist Engineering
Custom engineering and design calculations for each repair, carried out to code requirements in accordance with ISO 24817 and ASME PCC-2

Extensive Capabilities
Restoring the integrity of pressure systems and structural components. Can be designed for high pressures and temperatures, through a range of cloths and resins

24hr Response
Dedicated team of specialist engineers with emergency support from design to mobilisation within 24 hours

Rigorous Testing
Engineering is validated by material property and design scenario testing. ICR can provide client specific testing and FEA for complex design scenarios

Defined Life Repair
The defined life is the intended service lifetime of the repair which is set by the operator and can be anywhere
between 2 and 20 years

Approvals
ICR holds Lloyds, DNV and ABS approvals, demonstrating that our test data, design, installation, and training is compliant with ISO 24817 and ASME PCC-2 401

3rd Party Training
We offer training to our partners globally, allowing local teams to carry out repairs around the world, further reducing carbon footprint
ICR Integrity (ICR) has launched a new innovative NDT technique for the inspection of composite…

Read more

We are delighted to announce that, after a competitive tender process, we have secured a…

Read more

In the realm of engineered composite repair solutions, we are able to propose Finite Element…

Read more
We are committed to the future of a low carbon economy through our specialist services and our technological innovation
At ICR we offer high quality engineered solutions with a continuous focus on safety, efficiency and reliability.