ICR Group is set to highlight its innovative technologies by contributing to a broader conversation on decarbonisation strategies at Offshore Europe.
Ross McHardy, Group Director at ICR, will be hosting a session entitled 'Small Steps for a Bigger Change: Decarbonisation Through Technology'. The event on Tuesday, September 5 (10am-11.15am) at Aberdeen's P&J Live will also feature other industry leaders.
This seminar is part of the Collaboration Zone, an initiative organised by the Energy Industries Council (EIC). Running throughout the week, the programme offers an avenue for speakers and attendees to exchange knowledge, explore smarter operational methods and present valuable insights gained from past experiences.
In addition's, ICR's innovations will be showcased at the same venue on Wednesday, September 6 (10am-10.30am) during a dedicated Technology Spotlight Session. This EIC event, hosted by Josh Cannell, Interim Head of Sales – Quickflange™, and Calum Macnaughton, Inspection and Integrity Engineer at ICR, will put the focus on Quickflange™ and INSONO™. Day 2 of the EIC Collaboration Zone – Navigating Net Zero – is sponsored by ICR.

Ross said: "Offshore Europe serves as an excellent platform to engage with the industry and share best practice and innovative ideas. Decarbonisation stands as a pivotal element in ICR's strategy for fostering sustainable growth and both these EIC events provide a first-rate opportunity to highlight our ethos and smart technology."
ICR's Quickflange™, a weldless connector solution, offers an alternative for cold work applications, particularly for high-performance flange-to-pipe connections. This technology facilitates permanent repairs, enhancing pipeline integrity and ensuring fluid flow, all without the need for welding or hot work. With its wide range of applications, Quickflange™ has proven to be both cost-effective and efficient, reducing repair times by up to 80% compared to traditional methods. Remarkably, it also contributes to a 57% reduction in greenhouse gas emissions when contrasted with conventional welding practices.
INSONO™ is an innovative NDT (non-destructive testing) technique for the inspection of engineered composite repairs. It is a solution that allows for the extension of defined life repairs, reducing waste while avoiding high-carbon emissions from traditional steel replacement alternatives. INSONO™ complements ICR's Technowrap™ range and provides operators with the assurance their composite repairs are fit for purpose and satisfy regulatory body guidelines on inspection criteria.
Technowrap™, a lifelong repair system, boasts the capability to address internal, external, and through-wall defects, even when dealing with complex geometries. This innovative solution has demonstrated a remarkable 66% reduction in emissions when compared to conventional replacement methods.
In his capacity as Group Director, Ross oversees the ICR repair division, which encompasses Technowrap™, Quickflange™, mechanical services and leak sealing business lines. He holds a BEng in Civil Engineering and an MSc in Offshore Engineering and is a chartered structural engineer. With 30 years of industry experience, he has held senior positions in various companies, including TAQA, EnQuest, and EnerMech.
Offshore Europe is celebrating its 50th anniversary. For more information about the conference & exhibition, please visit https://www.offshore-europe.co.uk/en-gb.html
ICR Group has appointed two business development directors in the US.
Brian Begnaud, who will be based in Lafayette, joins from Eriks, while Houston-based Brandon Kangas was previously with SMC Industries. Both directors possess extensive industry expertise in identifying opportunities and developing partnerships across a variety of sectors.

The Houston office has played a key role in ICR's global success over the past year, securing master service agreements (MSAs) with oil and gas operators, the US operation of a global communications, mobile networks and technology business and other US-based clients.
David Sedge, ICR President, Americas, said: "The welcome addition of Brian and Brandon to our team marks a significant milestone in ICR's journey as we continue to engage with more and more clients across diverse markets.
"We plan to capitalize on their exceptional experience to take the profile of our technology-driven approach to new levels, showcasing its remarkable ability to streamline operations, optimize cost efficiency and contribute to decarbonization aspirations.
"Our American business has doubled in size in the past year and, with Brian and Brandon injecting new energy and flair into our market-facing activities, we expect this pace of growth to continue over the next 12 months."
Brian and Brandon form a key part of the BD team along with Houston colleague Phil Paterson, Business Development Director.
A recent key agreement covers the provision of drone services by ICR Sky-Futures, a global leader in unmanned aircraft and remote sensing operations. Its team supports clients by delivering high-quality inspection reports and data in support of asset build or inspection programmes. This project entails drone inspections of cell towers across the Lower 48 in support of the 5G roll-out.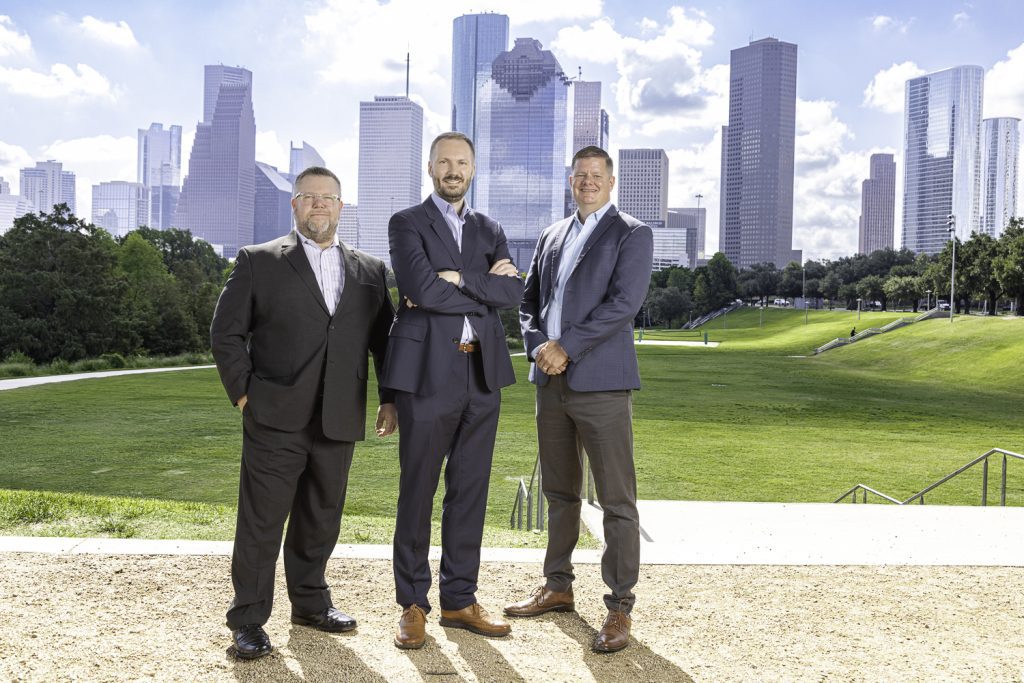 ICR Group has recorded its highest turnover since the business was launched in 2011 – and is set to grow its workforce significantly over the next year.
The Aberdeen-headquartered firm's turnover for its 2022-23 year-end was £41.7m (US$54m), a 20% increase on its previous financial year.
ICR, a technology-focused provider of specialist maintenance inspection and integrity solutions across multiple sectors, has seen growth driven by strong activity in its core energy sector operations, the roll-out of an internationalisation strategy and diversification into other sectors.
Headcount has increased globally by 15%, from 204 to 235, since May 2022, and the firm expects to create around 50 jobs across its operations during the next phase of its strategy.
ICR has additional UK offices in Carnforth and Hemel Hempstead, and international operations in Stavanger, Norway, Abu Dhabi, Houston, USA and Perth, Australia as well as partners in over 25 countries.
Jim Beveridge, ICR Chief Executive Officer, said: "This is extremely positive growth for our business and is testament to the hard work and drive of our team. The continued internationalisation of ICR further supports our long-term sustainability, ultimately helping to create meaningful and lasting jobs to make us part of the energy transition.
"These outcomes illustrate how the business is remaining relevant across multiple sectors as we diversify our portfolio while maintaining and developing opportunities in existing markets. These are exciting times for ICR as we repeatedly demonstrate our value-adding capabilities and consequently strengthen our market position."
Alan McQuade, Group Managing Director at ICR, said: "We retain a strong position in the UK but more than half of ICR's revenue is now generated in international markets. Our global operations and network of strategic partners mean that we can react quickly to customer requirements and this footprint provides access to further growth for ICR. As we aim to capitalise on these opportunities, we are actively seeking to expand our team across all operations."
ICR remains a strong performer in the UK North Sea and Norwegian North Sea in particular, while also growing its international footprint.
With record activity in the Middle East – it has recently performed high-value work in UAE, Qatar and Saudi Arabia, and appointed a new partner in Abu Dhabi – this is also a key region of growth for ICR.
While oil and gas remains a core industry, ICR has an additional focus on new onshore industries, with diversified growth foundations in place across renewables, telecoms, petrochemicals, nuclear and defence.
Further record activity in the USA now sees a team of 18 in Houston, with onshore telecoms drone inspection work through newly secured contracts and regular Gulf of Mexico repair scopes.
ICR's drone division, Sky-Futures™, has secured UK and further international work. A global leader in unmanned aircraft and remote sensing operations, Sky-Futures™ and its team support clients by delivering high-quality inspection reports and data in support of asset build or inspection programmes.
Earlier this year, ICR secured a new partner in Guyana and increased its footprint in West Africa.
ICR's established technological solutions continue to play a significant part in its growth. Technowrap™ provides life-long repairs that can be applied to internal, external and through-wall defects on complex geometries, while INSONO™ is an innovative NDT (non-destructive testing) technique for the inspection of engineered composite repairs. The Technowrap™ repair system reduces emissions by 66% compared to the traditional replacement methods.
Quickflange™ offers cold work solutions with weldless, high-performance flange-to-pipe connections. It provides a permanent repair option for improving pipeline integrity and flow assurance, eliminating the need for welding or hot work. With an extensive range, Quickflange™ is a cost-effective and efficient solution generating up to 80% time saving and a 57% reduction in greenhouse gas emissions over traditional welding. Welding and hot work are energy intensive processes requiring multiple materials whereas the Quickflange™ technology offers a straightforward repair system that is less energy intensive and requires fewer specialist engineers.
ICR has made a commitment to environmental, social and governance (ESG) and net zero goals to accelerate its energy transition objectives. This includes the publishing of an annual Impact Report to ensure transparency and disclosure in line with best practice. ICR has been awarded the prestigious EcoVadis Silver Award for its commitment to sustainability.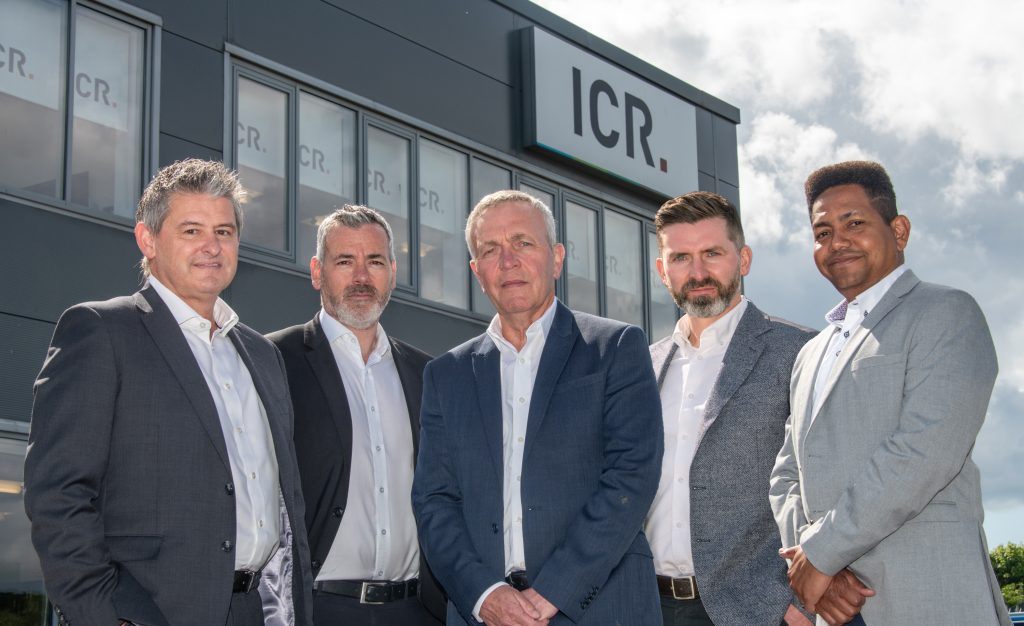 Solving problems, working as part of a diverse team and delivering projects that really make a difference – engineering is an exciting professional choice.
Today is International Women in Engineering Day. Each year, I'm glad to say, this awareness day seems to increase in scale and profile.
I'd like to think this momentum can encourage more and more women to consider a career in engineering.
While women remain hugely under-represented, with figures indicating that in the UK only 16.5% of engineers are women, you'll be surprised by how many women you will find in this field – whether lecturers, engineers or fellow students. I never see gender, there is no distinction. I just see classmates and colleagues.
I don't see any barriers to it being a sound career choice that's full of opportunities for women.
My own journey started in Nigeria where I first discovered my interest in science in secondary school at the Federal Government Girls' College, Abuloma, Port Harcourt. My earliest memory of finding my passion was in chemistry class. I had an amazing teacher and took private lessons to explore it further.
From there, I gained my degree in Petroleum Engineering from the University of Mines and Technology in Tarkwa, Ghana, and, through the National Youth Service Corps, went on to work in a safety role at a civil engineering company in Nigeria for a year.
In 2019, I decided to broaden my horizons and study for an MSc in Oil & Gas Engineering at Robert Gordon University (RGU) in Aberdeen. The first part of the course was very enjoyable but the second – due to Covid – was tough. It was challenging to study online, but I got through it and just a month later, I started my second masters – this time in Project Management, again at RGU.
It really broadened my skillset, as did a 12-week internship with a North Sea operator, which gave me a better understanding of projects and working as part of a team. Project management was more daunting for me. It was a move away from engineering into a business and management course. So much of what I do is a mix of engineering and project management principles and practices, so that knowledge and experience was really important.
I'm now 11 months into a graduate engineering role at ICR and enjoying it very much. I saw the position and thought it fitted perfectly with what I wanted. It's a two-year structured graduate programme, with three-month milestones across all aspects of my work and learning. This would lead me to become a project engineer, having learned from experienced engineers and become acquainted with all the different disciplines.
My day-to-day work is dynamic and fast. I'm given the responsibility to deliver projects, with the right amount of support from senior colleagues. It involves engaging with clients and solving problems – whether it involves new built chemical injection packages, pressure testing systems, instruments sizing, process/utility calculations, managing procurement for projects, rental equipment or supporting other departments in ICR. Genuinely, no two days are the same.
You could be working on an assigned project and have a clear plan for that but then something comes in and you have to put that scope of work on hold to prioritise the one that needs done with a shorter timescale. I get to collaborate with people from design, process, industrial production, workshop, technicians, procurement, supply chain, logistics … people inside and outside the company. It's thrilling, it's exciting. There's never a dull moment.
I enjoy how the company solves problems through innovative products such as Technowrap and Quickflange, and appreciate the culture of the business with its commitment to net zero solutions and its Environmental, Social and Governance (ESG) responsibilities.
As I develop my engineering career, I have been supported by the team at ICR, in particular my line manager Alan Simpson as well as Project EngineersJames Black and Keith Harper. I'm learning so much from the people around me.
As a student, I was a member of the Society of Petroleum Engineers Young Professionals. I am also part of AFBE-UK – a diversity and inclusion group that supports young people into careers in engineering – with their Transition and NextGen event which visit schools and collaborate with companies. I'm a beneficiary of this type of programme. It's how I came to love what I do, and I'd encourage others to do the same.
What would I say to a 14-year-old girl who has a passion for a science and a desire to work in engineering… go for it! Take it seriously, look for females working and studying in science and engineering, speak to them about their experiences, break through the stereotypes.
If it's what you love, make a path for yourself.
International Women in Engineering Day, organised by the Women's Engineering Society (WES), celebrates its 10th year in 2023 and is once again promoting the amazing work that women engineers do across the globe. This year's theme, incidentally, is Make Safety Seen.
Are there challenges in having a career in engineering? Yes, but there are also great opportunities across multiple sectors and roles. It's a dynamic, diverse and exciting career choice – one I would wholeheartedly recommend.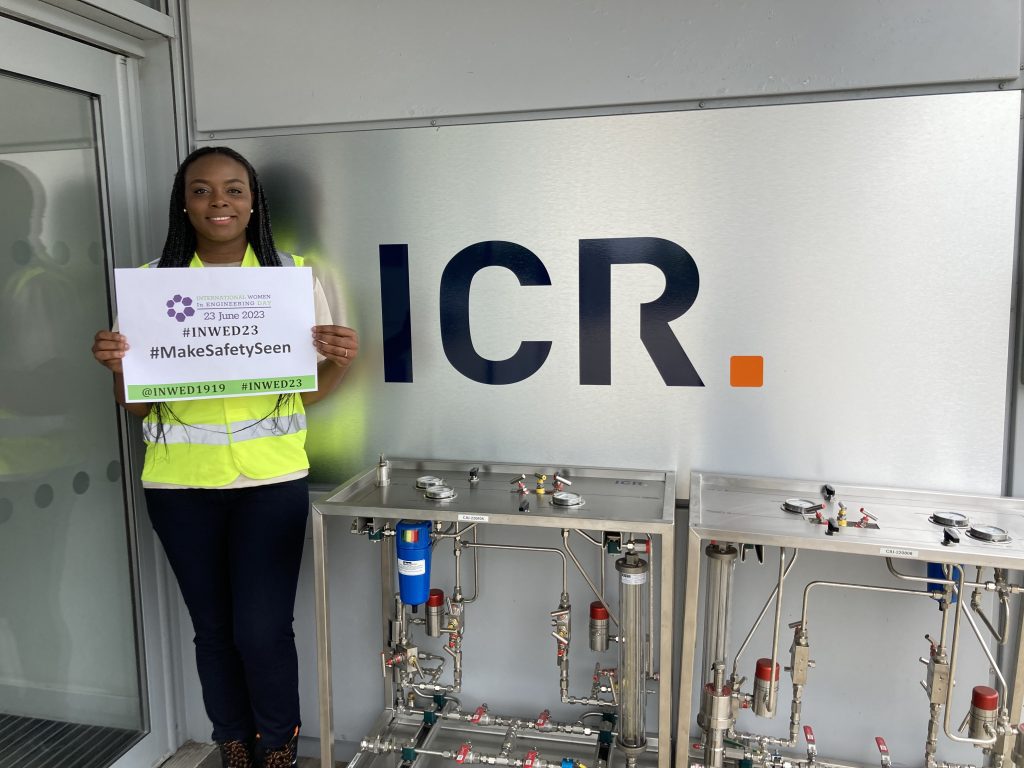 ICR Integrity's chief executive, Jim Beveridge, looks to keep the firm "relevant" by looking to the energy transition.
"I strongly believe that as a business standing still is not an option," he told Energy Voice.
"The energy transition is moving at a rapid pace, and you really need to be part of that solution rather than perceived to be part of the problem."
The ICR chief executive believes in moving with the times as the energy sector, along with the rest of the world, looks to reduce emissions and reach net zero goals.
Mr Beveridge explains the importance of evolving and not becoming "a Kodak and don't change, then you can lose market position."
He explains: "I'm genuinely passionate about trying to make this business sustainable in the long term, to create jobs that are going to be lasting and meaningful and being part of the energy transition."
From ambition to action
Ambitions of supporting the energy transition are a great thing, however, it is action that will see the industry reach emissions goals. ICR understand this and has developed products to help reduce the North Sea's impact on the environment.
The north-east firm is producing "Greener resins"; working with Robert Gordon University, ICR has produced a product that is 30% plant-based.
This development reduces the emissions created during the firm's manufacturing process.
The company boss said that all his business's products are being "approved by Lloyds so that we've got proper third-party accreditation for what we're saying that we're doing."
ICR Integrity has a base in Bridge of Don, Aberdeen
ICR has also developed a 'Technowrap' composite repair which can offer a client a 66% saving in carbon by opting for this over a conventional welded type, according to Mr Beveridge.
"Our Quickflange product offers a 40% reduction between a conventional welded defect repair and the cold work one," Beveridge added.
This patented tool enables the firm to provide pipeline repair without the use of welding. The process involves locating the source of a leak, cutting the area out and sliding a modified standard flange over the pipe end.
From there the firm's Quickflange connector will then be attached to the pipe end where the cone of the tool extends allowing the segments to warp into the groves of the flange.
The tool is then reversed, finishing the installation and creating a gas-tight seal.
Not leaving oil and gas in the lurch
The development of greener technologies to reduce the carbon footprint of both its own manufacturing and the emissions created by its customers is important to ICR and its boss, however, Mr Beveridge made it clear "We're not exiting hydrocarbons. I just want to be seen to be part of a solution."
He said that when he took over last year 85% of business was coming from oil and gas "I'm trying to take the business into maybe a more 60-40% basis," the boss explained.
The chief executive says that he would like to be sitting close to this goal within three years.
That being said, Mr Beveridge returned to the point of not turning his back on oil and gas, explaining: "I'm not going to give up the opportunities that exist in existing markets."
Jim Beveridge says that his ambition to increase the representation of renewables customers in the list of ICR's clients was welcomed by the team.
He said: "It's a team that drives change, I can steer the ship and point us in the direction, but it's a team that ultimately goes and delivers that.
"The message has been sold to the team about what this means for the business.
"We're creating a long-term sustainable business where the synergies are for how we operate in efficiency and then how we can look cross-sell our products across what would have been those defined service lines."
Who is Jim Beveridge?
The ICR boss took over the engineering firm in April 2022 after leavening Wood following almost 19 years of service.
His most recent role with Wood saw him stationed in Brunei where he assumed the role of senior vice president for Asia Pacific Central.
He has also worked in roles where he was responsible for operations in Africa, and he held a business manager position while based in Aberdeen.
Mr Beveridge explains that due to his previous positions at he has "a large international footprint" and when he got the top job at ICR, this was something the firm was looking for.
"They were looking for someone who could support further in the internationalisation of this business."
The ICR boss added that throughout his tenure, he looks to ensure that his brand remains relevant throughout the transition and grasp the opportunities coming from "future markets."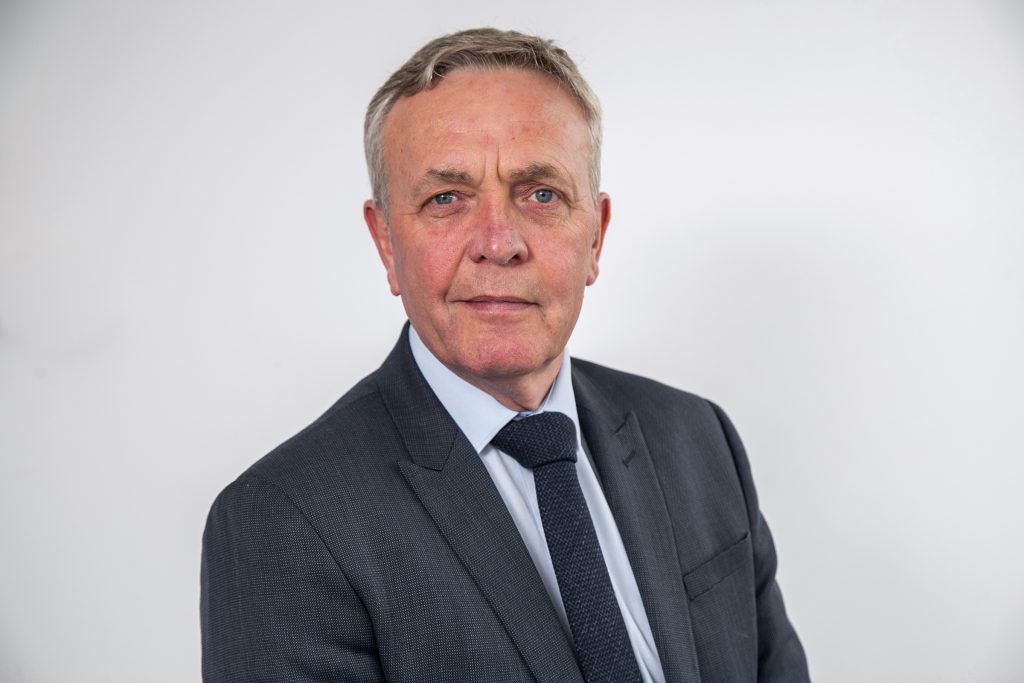 To read the article on Energy Voice, click here
In a remarkable display of determination and compassion, a group of dedicated colleagues from ICR, comprising, Katie Francis-  HR Director, Robyn Scott – HR Advisor Alannah Dias – HR Coordinator, Lesley Hamilton – Financial Controller, Jing Zhou – Senior Accountant, and their supportive friends, successfully completed the 17.8-mile 'Mighty Stride' Kiltwalk at the weekend. The team's journey began at Duthie Park in Aberdeen, along the scenic Deeside railway line, and culminated at Bellfield Park in Banchory. Their commitment and determination was in support of The British Heart Foundation (BHF), the chosen charity partner for ICR for 2022-23.
The Kiltwalk event, provided an ideal platform for the team to make a tangible difference. As the final fundraising event on behalf of the BHF, the occasion particularly poignant as it was dedicated to the memory of our colleague, Gary McVicar. Moreover, the team's efforts aimed to extend heartfelt support to all those affected by the loss or illness of individuals battling heart problems.
Katie Francis, HR Director, commented: "We were delighted to participate in the Kiltwalk for the second year running, to show our support for the British Heart Foundation. It was a great opportunity to socialise with colleagues as well as supporting our chosen charity partner. The rare appearance of the Scottish sunshine along with the beautiful Aberdeenshire countryside certainly helped us along the 17.8 miles."
The British Heart Foundation, renowned for its tireless efforts in cardiovascular research, prevention, and support, resonated deeply with the team and their fundraising objectives. Heart disease continues to be a prevalent health concern worldwide, affecting countless lives. By aligning their efforts with the BHF, the team demonstrated their dedication to raising awareness and vital funds to combat this pervasive condition.
To donate and support their cause, please visit https://www.justgiving.com/campaign/icr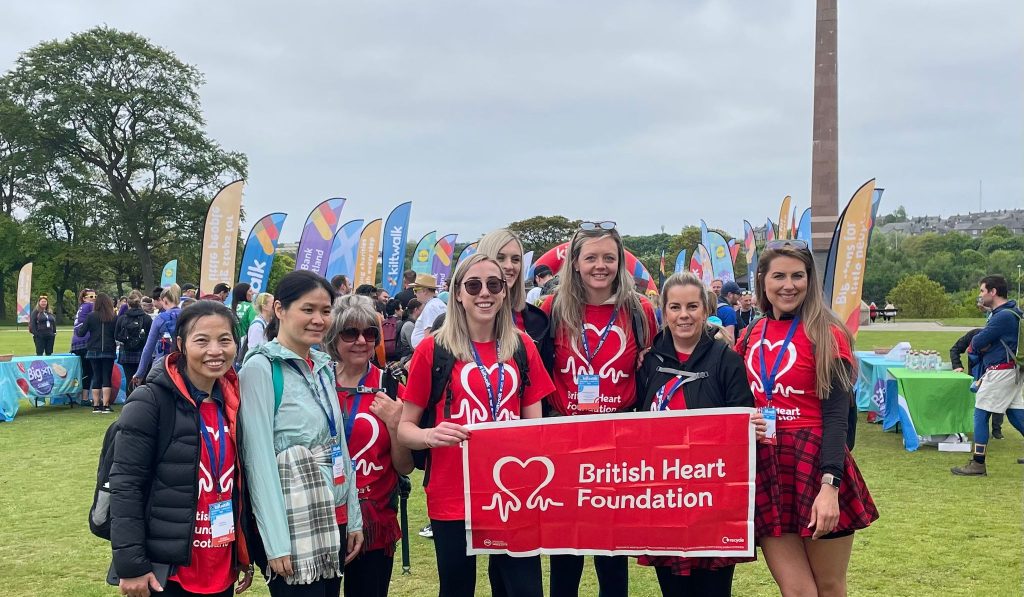 by Andrew Lake, Technical Sales Engineer at ICR
The end of May marks six months to COP28, and already there has been a call for the international climate summit to give more credence to the issue of methane emission reduction.
Recognising the need for greater action, COP28 UAE President-Designate, Dr. Sultan bin Ahmed Al Jaber, recently said, "The oil and gas sector needs to up its game, do more and do it faster. Let's aim to reach net-zero methane emissions by 2030."
Methane and misinformation
Mr Al Jaber's call to give methane emissions more attention during the hotly anticipated discussion between political leaders follows a stark warning by the International Energy Agency (IEA). In January 2021, the IEA stated that although methane emissions from the global oil and gas industry fell by an estimated 10 per cent in 2020, it was only due to producers slashing output in response to the historic shock of the COVID-19 crisis. The IEA report went on to warn that these emissions could rebound strongly without greater action by companies, policy makers and regulators.
With COP28 set to reignite the debate around how asset operators monitor for methane emission leaks, many will be asking how much is too much? Worryingly, a study published in December 2022 by researchers at Princeton University and Colorado State University found that some estimates of methane emissions from offshore oil and gas production in the UK have been severely underestimated for some time.
In fact, the study found that about five times more methane is being emitted from oil and gas production in the UK than the government has previously reported. Since asset operators tend to use similar methods, it is expected that the undercalculations are taking place not just in the UK, but globally.
Although individual countries are obligated to report their greenhouse gas emissions to international bodies such as the United Nations Framework Convention on Climate Change, these recent findings suggest that some of the methods used to calculate methane emissions rely on outdated or incomplete information, and therefore may not accurately represent actual emissions.
The severity of the issue
So, why care about methane emissions? According to the United Nations (UN), the colourless, odourless and invisible greenhouse gas, is responsible for more than 25 per cent of global warming. Due to its structure, methane traps more heat in the atmosphere per molecule than carbon dioxide (CO2), making it 80 times more harmful than CO2 for 20 years after it is released.
The UN estimates that by cutting methane emissions by 45 per cent by 2030, could help the world meet the Paris Agreement's goal of limiting global warming to 1.5°C.
We know that massive methane leaks, which are commonly referred to as super-emitter events, have been reported around the world including in the US, Latin America, and Middle East. The most common reason for these major leaks is equipment failures and if they aren't identified quickly enough or prioritised, the leaks can last for weeks, resulting in significant damage to the environment. For example, an emissions leak at a storage facility in the US in 2015 led to almost 100,000 tonnes of methane escaping into the atmosphere over a four month period.
Another 'super-emitter' example was uncovered by Spain's Polytechnic University of Valencia when researchers revealed that an oil and gas platform in the Gulf of Mexico had released 40,000 tonnes of methane during a 17 day period. This is equivalent to 3 per cent of Mexico's annual oil and gas emissions. In fact, the researchers claimed that if it were not for images captured by a European Space Agency satellite, the release of harmful gases would not have been discovered by the operator, leading to methane escaping over a larger period and causing a greater environmental impact.
Furthermore, recently published reports based on NASA satellite data demonstrated that two Turkmenistan oil fields have been emitting more methane than any other super-emitter in the world. The two major fields near the Caspian Sea were recorded as emitting methane emissions of 4.4 million tonnes in 2022 combined, up to 427 tonnes per hour in August of that year. This is more than the total CO2 emissions of the UK and is primarily a result of equipment leaks and flaring or venting.
Both of these examples demonstrate that not all asset operators have an effective methane emission identification and remediation programme in place.
More must be done and a fit-for-purpose, innovative approach is needed, a sentiment which was recently echoed by the Chief of the United Nations Environment Programme's Energy and Climate Branch, Mark Radka. He said, "A more accurate picture of methane emissions gives governments and companies the information they need to act with confidence…the way to spot all emissions – large and small – is to have good monitoring regimes. Until recently, we did not have the tools to monitor methane emissions."
The drivers for better methane detection
Perhaps unsurprisingly given these examples, the US government recently announced plans to impose fines on major methane emitters. As part of the Inflation Reduction Act (IRA), the Biden administration is taking the release of methane into the atmosphere seriously. The new legislation, which is still being finalised, is expected to force energy companies to take action or else face fees of up to $1,500 a tonne for methane emissions they fail to identify and remedy. It is thought that this US law could be rolled out internationally if it becomes a successful preventative measure to reduce methane emissions in the US.
It's not just the threat of regulatory fines that may influence the actions of operators when it comes to methane emission reduction. According to the IEA, it is not only beneficial for the environment but cost effective too. They shared, "IEA analysis highlights that reducing methane emissions is very cost-effective for oil and gas companies. Unlike CO2, there is already a price for methane everywhere in the world – the price of natural gas. This means the costs of improving operations or making repairs to prevent leaks can often be paid for by the value of the additional gas that is brought to market."
Adding to the cost benefit, asset operators are incentivised via reward schemes for accurately measuring and remediating methane emission leaks. These can come in the form of Renewable Natural Gas Carbon Credits worth significantly more than the raw gas prices, e.g., LCFS, RINs, etc. Certification of Responsibly Sourced Gas.
Furthermore, asset operators face reputational damage and backlash from activists and investors alike if it is exposed that they have failed to effectively detect and manage methane emissions. In today's corporate world, a company's ESG credentials mean a lot, and a leak could destroy these overnight.
Methods for managing methane emissions
For many asset operators this is an issue that is causing concern. Methods that have been tried before are not as efficient or safe as they need to be. Using ground level sensors for example simply cannot provide the necessary reach to capture leaks accurately, and therefore risk operators missing high levels of methane escaping at an asset. Similarly, handheld sensors are available but require personnel to climb onto the asset using scaffolding or rope access. With these assets typically suffering from corrosion or other issues due to age, this puts the health and safety of personnel at risk. This approach is also extremely time-consuming and labour intensive, and proves challenging to capture accurate results due to the positioning of the sensors.
Sky-Futures™ (an ICR company), with over 10 years of operating experience in the oil and gas sector, providing critical asset inspection data and analysis have formed a partnership with industry-leading sensor technology from SeekOps, a company formed to bring NASA and NASA's Jet Propulsion Laboratory (JPL) developed technology used on Mars Rover missions to the terrestrial marketplace. This partnership has been working with asset operators, not just in the offshore oil and gas sector but at onshore oil and gas facilities, structures in the renewables sector, including petrochemical plants and biogas plants, delivering a state-of-the-art, technology-first solution to methane emission detection that provides an alternative to these outdated methods.
By leveraging best-in-class sensors, advanced drones or unmanned aircraft systems (UAS) inspections, and actionable analytics, the partnership is supporting asset operators to decarbonise their operations, not only detecting but quantifying methane leaks as early as possible. This ultimately, enhances the operator's ESG reporting and transparency with key stakeholders through highly accurate and reliable data.
This innovative approach not only saves the asset operator significant time as the use of UAV/drone inspection can cut the time in half compared to alternative methods, it reduces the risk to personnel by removing the need to use rope access or scaffolding, and it saves the operators millions of dollars by avoiding asset shutdowns or disruption to day-to-day operations.
The technology and skills of the drone/UAV pilots and our engineers is so advanced that the inspection can even take place from a vessel, without the need for them to board the rig and take up accommodation, allowing them to move efficiently from one site to another. This approach in itself reduces emissions by allowing the team to avoid helicopter trips to the site and back.
Recently, the Sky-Futures™ team supported an operator by measuring methane emissions at four offshore platforms in the Southern North Sea. The four platforms varied in size from a Normally Unmanned Installation (NUI) approximately 30m along the deck to a five-jacket complex covering more than 200m.
To ensure no disruption the operator's operations, the Sky-Futures™ team conducted the surveys from an inter-field vessel having gained the necessary permits. This use of state-of-the-art UAS and sensor technology, combined with highly-experienced pilots and engineers, identified areas of methane emissions in real-time to ensure accurate measurements could be obtained.
Our data analysis and report provided our client with quantified methane emission results they required for their baseline study. The results captured not only the expected emissions from the vents, but also identified locations of methane releases not identified by deck-based inspection techniques. With unobtrusive remote operations, there was no impact to personnel on board and day-to-day operations were unimpeded.
Onshore facilities are also benefitting from this use of new technology with established working techniques for drone systems. A recent project saw a team of two travel around nine locations in West Africa by road vehicle, helicopter and pirogue to establish baseline readings for a company with a view to returning later this year to undertake a second survey after emission reduction measures have been undertaken by the plant operators. During the project, all areas of all plants were surveyed including flares, storage tanks, compressors, wellheads, piperacks, and in some instances, emission sites were identified and the operators we were able to close off the leak at the time of the survey.
Pledges vs action
So far, 150 countries have committed to reducing human-caused methane emissions by at least 30 percent by 2030 under the Global Methane Pledge. However, due to the scale of the issue and the serious impact of methane on the atmosphere, the pressure is growing to turn this from simply a pledge into strong industry/government backed commitment, and ideally a mandatory methane agreement.
Given the severity of the problem that methane emissions represent, we at Sky-Futures™ hope that the use of innovative solutions, like drone/UAS and sensor technologies, to identify leaks and allow operators to take a more proactive approach to monitoring, does take place during COP28 to further raise awareness of the issue and remedies available today. Regardless, COP is 13 days out of 365, so the threat of major methane leaks and their impact on climate change must be more than a tabled discussion at the conference.
With COP28 just around the corner and regulatory scrutiny intensifying, asset operators need to prioritise the detection of methane emissions, not only because they are told to, but because it is good for the planet and their bottom-line. Luckily for them, the latest drone/UAS and sensor technology is at the forefront of this, and we have the proven solution that will reduce the impact of methane emissions.
Find out more about our services underpinned by innovative drone/UAS and sensor technologies and world-class engineering here.
Wind power is one of the world's largest sources of renewable energy and as the world continues to navigate this constantly evolving energy landscape, a key challenge for on and offshore wind operators is how to safely and cost efficiently implement a robust inspection plan of windfarms located in some of the world's most challenging geographies.
Many of the UK's windfarms are situated in remote areas and are subject to severe weather. Carrying out essential maintenance of these turbines and blades can be costly and carries a significant risk to personnel. Turbine blades over time will experience damage as a result of severe weather, reducing their efficiency and potentially leading to failure, it is therefore no surprise that a robust method of remote inspection is essential in order to maintain operations.
Unmanned aerial vehicles
UAS inspection is one of the most effective methods for surveying and maintaining wind turbines, removing personnel from dangerous locations and allowing for an efficient and cost-effective inspection.
Sky-Futures™, an ICR company, was recently tasked by a global energy company to inspect two wind turbines in the Moray Firth, Scotland. The turbine support structures and blades had several known areas of damage, such as cracking and damaged safety components.
Case study
The company's personnel conducted a number of drone flights and gathered a large dataset of imagery to carry out a visual inspection of the condition of the turbines. This method reduced the exposure of personnel to working at height and enabled a swift and thorough inspection.
Using very high-resolution images, a visual assessment was made of the known anomalies and showed no deterioration, but the inspection did identify previously unrecorded areas of concern. The high-quality inspection provided a clear view of the state of the turbines, supporting structures and helped to form a critical part of the decommissioning plans.
Power generation
In 2020, the UK generated 75,610-gigawatt hours (GWh) of electricity from both offshore and onshore wind. Individually, both offshore and onshore wind electricity generation has grown substantially since 2009 and will continue to do so to reach the government's target of "Net Zero" greenhouse gas emissions by 2050.
With the global energy industry continuing to transition to low carbon sources, wind developers will face increased pressure to keep the turbines spinning and developing a robust maintenance regime must be a priority. By harnessing the power of UAS for remote inspection, they can safeguard their personnel and make the most efficient use of their time and money. For more details about how ICR Sky-Futures™ can help you contact, Andrew Lake, Technical Sales Engineer.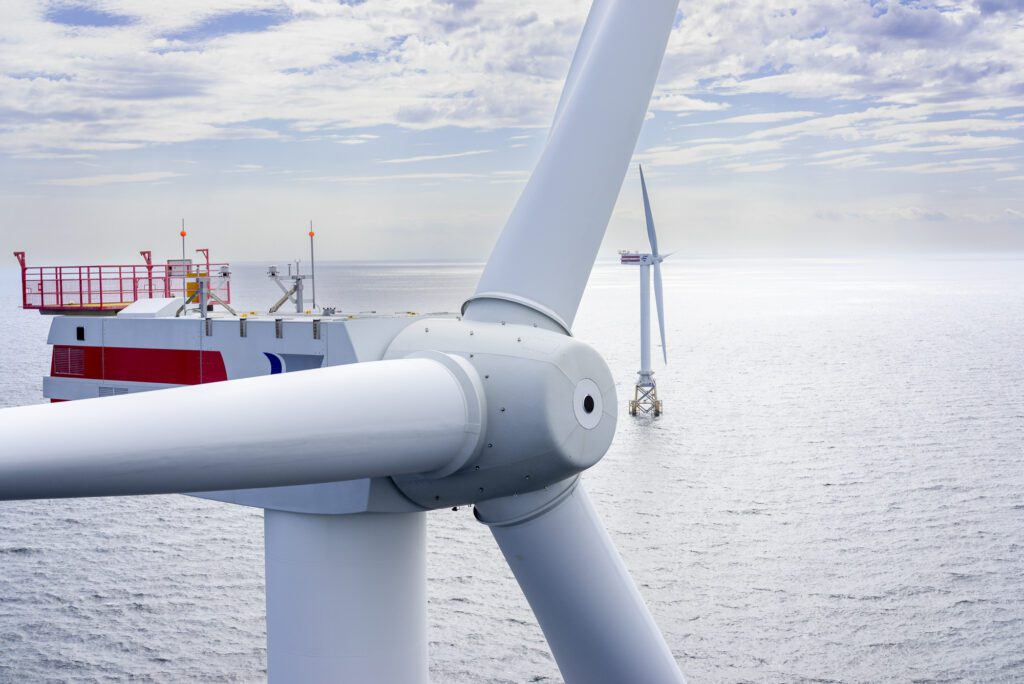 ICR has been awarded the prestigious EcoVadis Silver Award for its commitment to sustainability and its efforts to achieve ESG goals. EcoVadis is the world's largest and most trusted provider of business sustainability ratings, and ICR's recognition is a testament to its dedication to creating a positive impact on the environment, society, and the economy.
ICR's ESG (Environmental, Social, and Governance) goals have been at the forefront of the company's operations, and the company has been actively working towards making continuous improvements in these areas. The Silver status is a recognition of ICR's success in implementing sustainable practices and ensuring ethical business operations.
"We are proud to have been assessed positively by EcoVadis for 2022 and to have received the Silver Award," said Hollie Lawson, Corporate Development Director and Economic Social & Governance (ESG) Champion at ICR. "This recognition is a testament to our commitment to sustainability and our ESG goals, which remain a top priority for us. We will continue our commitments to act responsibly by integrating social and environmental concerns into business operations focussing on improvements for 2023 and the future."
The EcoVadis assessment evaluates companies based on their policies, actions, and results in four key areas: Environment, Labour & Human Rights, Ethics, and Sustainable Procurement. The Silver Award indicates that ICR has achieved an overall score between 45 and 64, which places the company among the top 30% of companies assessed by EcoVadis.
As a leading provider of integrated engineering services and solutions, ICR is committed to creating a sustainable future by implementing environmentally friendly practices, promoting social responsibility, and ensuring good governance. The company's efforts towards achieving sustainability are reflected in its core values and mission, which aim to deliver innovative solutions that create value for its clients, while minimizing the impact on the environment.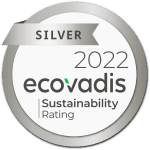 "ESG is not necessarily about being truly innovative or taking a brand-new approach, it's about measuring and enhancing current practices and recognising where improvements can be made, as well as being conscious of how your actions impact what's going on around you," says Hollie Lawson, Corporate Development Director, and Economic Social & Governance (ESG) Champion of ICR Integrity Ltd.
After joining ICR in 2014 as Commercial Manager, Hollie has since worked in associated roles in the company progressing from Commercial and Procurement Director in 2016 to Corporate Development Director and ESG Champion overseeing all related activities. She reflected,
"My appointment to ESG Champion in November in 2021 was made after identifying a need to focus our efforts in promoting ESG in the business. By December, a committee was established to identify a baseline of ESG practices and set targets on how to achieve these objectives."
Enhancing the focus on ESG through employee communication to all stakeholders, educating our employees on what ESG means for ICR and ultimately raising the profile of ESG within the business, the committee has been an invaluable addition to the company's structure.
She commented "The committee comprises our key support functions which all directly contribute to ESG. We also recognise and acknowledge that we are not experts in assessing our impact so we consulted Sustainable Advantage to aid us with baselining our current data and to help structure our ESG objectives, whilst helping to identify ways to incorporate new sustainable strategies into our business.
The focus on ESG prompted the business to reconsider its purpose. "We want to ensure that we contribute to sustainable development, as we work towards transitioning to Net Zero, whilst having a positive impact on our employees, customers, and communities where we operate.
Following the creation of the ESG committee and nomination of ESG Champion to maintain strategic focus and drive progress, Hollie commented on the journey, "Once the outline plan was established, we focused on baselining our carbon emissions and implementing a defined set of objectives"
Hollie experienced challenges along the way with data gathering being the most prominent. She commented "We experienced challenges with data gathering as getting access to the information could be difficult at times. To set specific targeted objectives we had to be thorough to ensure we attained the correct metrics and identify a baseline for reporting purposes. We also had to take into consideration our other facilities and employees that were not based in the Aberdeen Headquarters.
"As part of the data gathering process, I conducted workshops with each of the business divisions to brainstorm what they do well in terms of ESG, and what they could do better. It was an inclusive process that was engaging and aimed to involve everyone so although initially perceived as a challenge, it was incredibly beneficial."
ICR defined key targets for the year ahead following the initial baselining of data to support ICR's purpose. "For 2022, we identified four key areas we hoped to achieve: Improve our environmental impact score by 34% which includes a reduction of scope 1, 2 and 3 emissions by 10% YOY to achieve Net Zero by 2050; Accelerate our energy transition objective in support of our target of a more market diverse revenue mix by 2025; Publication of an annual Impact Report to ensure transparency and disclosure in line with best practice; and achieving EcoVadis accreditation, which will demonstrate our contribution to ESG internally and externally."
Scoring of ICR's 2022 performance is underway with Sustainable Advantage and it is hopeful to demonstrate improvements. During this period, ICR has secured a silver accreditation with EcoVadis and has now launched its first Impact Report which looks back to ICR's ESG performance throughout 2022. The focus is now on its 2023 objectives and associated strategic activities.
Hollie continues: "In addition to our focus to achieve targeted objectives, we chose to refresh our corporate values to align with our approach to ESG."
After consultation, the ESG committee defined three categories that encompassed each of the ESG pillars to be easily digestible and unique to the way ICR operates: Respectful, Responsible, and Dynamic.
Commenting on the activities under each of the categories, Hollie said: "Our Respectful value covers communities, cultures, people, diversity and inclusion. At ICR, our approach is people first and so we continue to make sure that individuals of any background, culture, age, gender, or sexuality are respected and have the same opportunities to be included and heard."
With the energy transition taking a strong hold over the energy industry, the Environmental pillar is often seen as the most visible component of ESG. Hollie says: "Our Responsible value ensures we are being responsible in every way we conduct our business, which embodies our environmental responsibility. For example, enhancing our service offering to support clean energy, looking at sustainable alternatives in the supply chain, reducing international travel where possible to cut down on emissions, and putting a major focus on waste management to maximise recycling potential as much as possible.
"Environmental responsibility is intrinsic in the way we operate, not only do we give focus to our own carbon footprint, but our core operations also contribute to the longevity of infrastructure and to minimising embodied carbon. Replacing large steel equipment is energy intensive and requires the production of new replacement equipment. By repairing the equipment, our clients avoid the emissions associated with steel production and transportation as well as the energy required to perform the replacement. Our installation process reduces the number of personnel offshore meaning less emissions from travel and our weldless technology eliminates the need for hot work or welding, providing a safer solution to our clients."
ICR has independently carried out life cycle analysis of its repair products and has validated that its engineered composite repair solution Technowrap™, offers an overall 66% reduction and Quickflange™ weldless connector solutions offer a 39% reduction in carbon emissions when compared to traditional steel replacement methods.
Commenting on the Dynamic value, Hollie said "Being dynamic is very important to ICR and we must be agile in the way we respond to things; our service offering, our response times to clients and the way in which we conduct our business. Our products and services are continually evolving to meet the changing needs of our clients, new markets and in particular our transition to clean energy and alternative markets. Maintaining a dynamic edge is essential for ICR to retain our position in current markets, to continue to provide an exemplary service and to transfer our skillset to nuclear, offshore wind and other markets. We encourage creativity and innovation internally which enables us to achieve this."
Hollie concludes with an insight on the benefits of communicating your ESG initiatives to younger generations entering the industry:
"We have the energy and motivation to want to be better as a collective and I think there are significant benefits of communicating ESG initiatives to younger generations entering the industry. We have introduced an ESG conversation during the recruitment process, particularly with the younger generation. They can offer a fresh perspective and innovative views on energy transition having been surrounded by climate conversations most of their adult lives. We want to know what they consider most important and what they would like to see the company involved in for the future to help re-align our ESG targets and ensure we continue to be conscious of our impact whilst leading by example within the industries we operate."