ICR Group has appointed two business development directors in the US.
Brian Begnaud, who will be based in Lafayette, joins from Eriks, while Houston-based Brandon Kangas was previously with SMC Industries. Both directors possess extensive industry expertise in identifying opportunities and developing partnerships across a variety of sectors.

The Houston office has played a key role in ICR's global success over the past year, securing master service agreements (MSAs) with oil and gas operators, the US operation of a global communications, mobile networks and technology business and other US-based clients.
David Sedge, ICR President, Americas, said: "The welcome addition of Brian and Brandon to our team marks a significant milestone in ICR's journey as we continue to engage with more and more clients across diverse markets.
"We plan to capitalize on their exceptional experience to take the profile of our technology-driven approach to new levels, showcasing its remarkable ability to streamline operations, optimize cost efficiency and contribute to decarbonization aspirations.
"Our American business has doubled in size in the past year and, with Brian and Brandon injecting new energy and flair into our market-facing activities, we expect this pace of growth to continue over the next 12 months."
Brian and Brandon form a key part of the BD team along with Houston colleague Phil Paterson, Business Development Director.
A recent key agreement covers the provision of drone services by ICR Sky-Futures, a global leader in unmanned aircraft and remote sensing operations. Its team supports clients by delivering high-quality inspection reports and data in support of asset build or inspection programmes. This project entails drone inspections of cell towers across the Lower 48 in support of the 5G roll-out.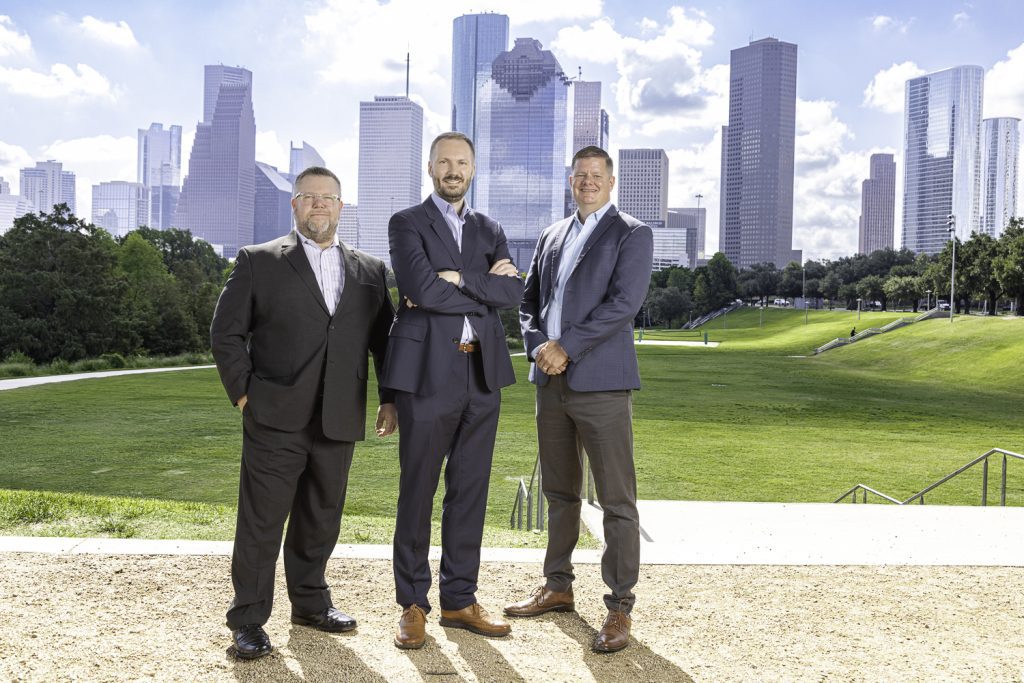 ICR Group has recorded its highest turnover since the business was launched in 2011 – and is set to grow its workforce significantly over the next year.
The Aberdeen-headquartered firm's turnover for its 2022-23 year-end was £41.7m (US$54m), a 20% increase on its previous financial year.
ICR, a technology-focused provider of specialist maintenance inspection and integrity solutions across multiple sectors, has seen growth driven by strong activity in its core energy sector operations, the roll-out of an internationalisation strategy and diversification into other sectors.
Headcount has increased globally by 15%, from 204 to 235, since May 2022, and the firm expects to create around 50 jobs across its operations during the next phase of its strategy.
ICR has additional UK offices in Carnforth and Hemel Hempstead, and international operations in Stavanger, Norway, Abu Dhabi, Houston, USA and Perth, Australia as well as partners in over 25 countries.
Jim Beveridge, ICR Chief Executive Officer, said: "This is extremely positive growth for our business and is testament to the hard work and drive of our team. The continued internationalisation of ICR further supports our long-term sustainability, ultimately helping to create meaningful and lasting jobs to make us part of the energy transition.
"These outcomes illustrate how the business is remaining relevant across multiple sectors as we diversify our portfolio while maintaining and developing opportunities in existing markets. These are exciting times for ICR as we repeatedly demonstrate our value-adding capabilities and consequently strengthen our market position."
Alan McQuade, Group Managing Director at ICR, said: "We retain a strong position in the UK but more than half of ICR's revenue is now generated in international markets. Our global operations and network of strategic partners mean that we can react quickly to customer requirements and this footprint provides access to further growth for ICR. As we aim to capitalise on these opportunities, we are actively seeking to expand our team across all operations."
ICR remains a strong performer in the UK North Sea and Norwegian North Sea in particular, while also growing its international footprint.
With record activity in the Middle East – it has recently performed high-value work in UAE, Qatar and Saudi Arabia, and appointed a new partner in Abu Dhabi – this is also a key region of growth for ICR.
While oil and gas remains a core industry, ICR has an additional focus on new onshore industries, with diversified growth foundations in place across renewables, telecoms, petrochemicals, nuclear and defence.
Further record activity in the USA now sees a team of 18 in Houston, with onshore telecoms drone inspection work through newly secured contracts and regular Gulf of Mexico repair scopes.
ICR's drone division, Sky-Futures™, has secured UK and further international work. A global leader in unmanned aircraft and remote sensing operations, Sky-Futures™ and its team support clients by delivering high-quality inspection reports and data in support of asset build or inspection programmes.
Earlier this year, ICR secured a new partner in Guyana and increased its footprint in West Africa.
ICR's established technological solutions continue to play a significant part in its growth. Technowrap™ provides life-long repairs that can be applied to internal, external and through-wall defects on complex geometries, while INSONO™ is an innovative NDT (non-destructive testing) technique for the inspection of engineered composite repairs. The Technowrap™ repair system reduces emissions by 66% compared to the traditional replacement methods.
Quickflange™ offers cold work solutions with weldless, high-performance flange-to-pipe connections. It provides a permanent repair option for improving pipeline integrity and flow assurance, eliminating the need for welding or hot work. With an extensive range, Quickflange™ is a cost-effective and efficient solution generating up to 80% time saving and a 57% reduction in greenhouse gas emissions over traditional welding. Welding and hot work are energy intensive processes requiring multiple materials whereas the Quickflange™ technology offers a straightforward repair system that is less energy intensive and requires fewer specialist engineers.
ICR has made a commitment to environmental, social and governance (ESG) and net zero goals to accelerate its energy transition objectives. This includes the publishing of an annual Impact Report to ensure transparency and disclosure in line with best practice. ICR has been awarded the prestigious EcoVadis Silver Award for its commitment to sustainability.