25 October | 2022
ICR Integrity Launches Innovative NDT Composite Inspection Technology
ICR Integrity (ICR) has launched a new innovative NDT technique for the inspection of composite repairs applied to metallic components.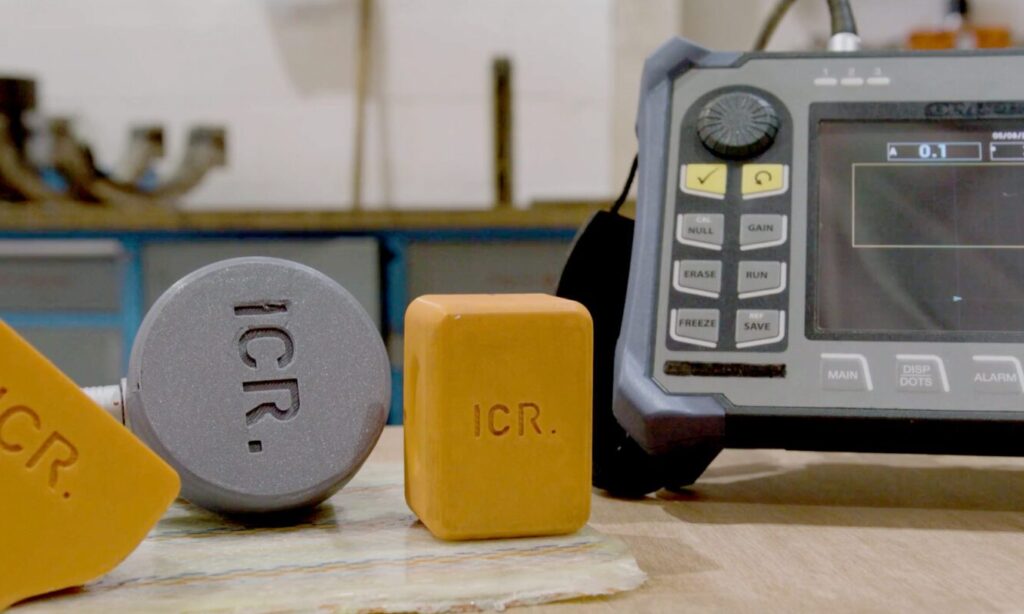 INSONO has been developed to validate the condition and integrity of composite repairs providing operators with assurance in the application and long-term performance. The technology can detect defects in the three areas of concern, delamination at the bond line, defects within the composite material and reductions in the steel substrate.
With over 30 years' experience, ICR is internationally recognised as a service-leader and a key-player in the ongoing development and adoption of composite technology. INSONO complements the Technowrap™ range and provides operators with assurance required by the regulatory bodies. It also allows for the extension of defined life repairs reducing waste whilst avoiding high-carbon emissions from traditional steel replacement alternatives.
Commenting on the launch, Jim Beveridge, CEO, said "We are delighted to introduce INSONO composite inspection to the market. This new technique will offer our clients the confidence to validate and extend the life of repairs. Our acceptance criteria has been clearly defined and backed by extensive testing. The initial launch will focus on our most commonly used repair material Technowrap 2K™, and the future roadmap will encompass the full Technowrap™ range.
Validated by the welding institute (TWI) with patent, the portable hand-held equipment and specifically designed probes allow for inspection of all geometries including complex configurations and can easily be deployed in field in hard-to-reach locations.
ICR operates in global locations including Europe, MENA, Australia, ASEAN and North America and will launch its new website showcasing its specialist solutions in November.