Our objective is to provide a highly customer focused, cost effective and safe service – our team have many years of experience in the on-site industrial services sector and understand your needs and expectations.
With dedicated engineering resources able to develop bespoke solutions and responsive on-call availability, we deliver safe, fast, efficient and reliable online leak sealing services which minimise costs and downtime whilst maintaining your asset's integrity.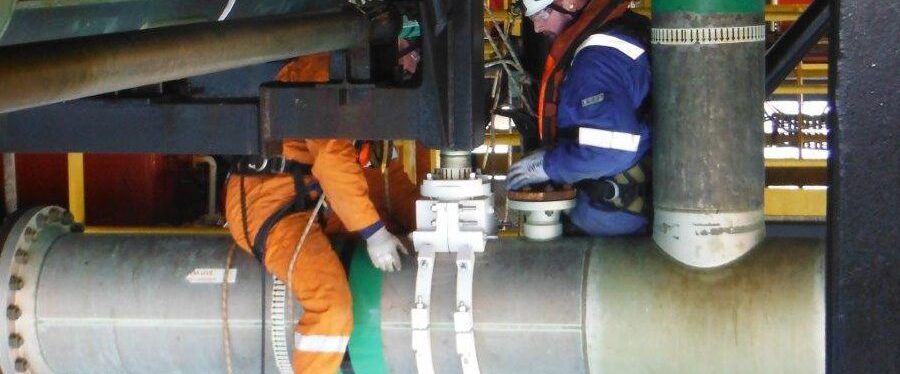 Mechanical Clamp Repairs
We can provide bespoke solutions in the form of engineered leak sealing clamps and piping enclosures, manufactured and commissioned in-house. Trained and certified technicians allowing a responsive and safe service.
Flange Clamps | Pipeline Enclosures | Bespoke Engineering For Complex Geometry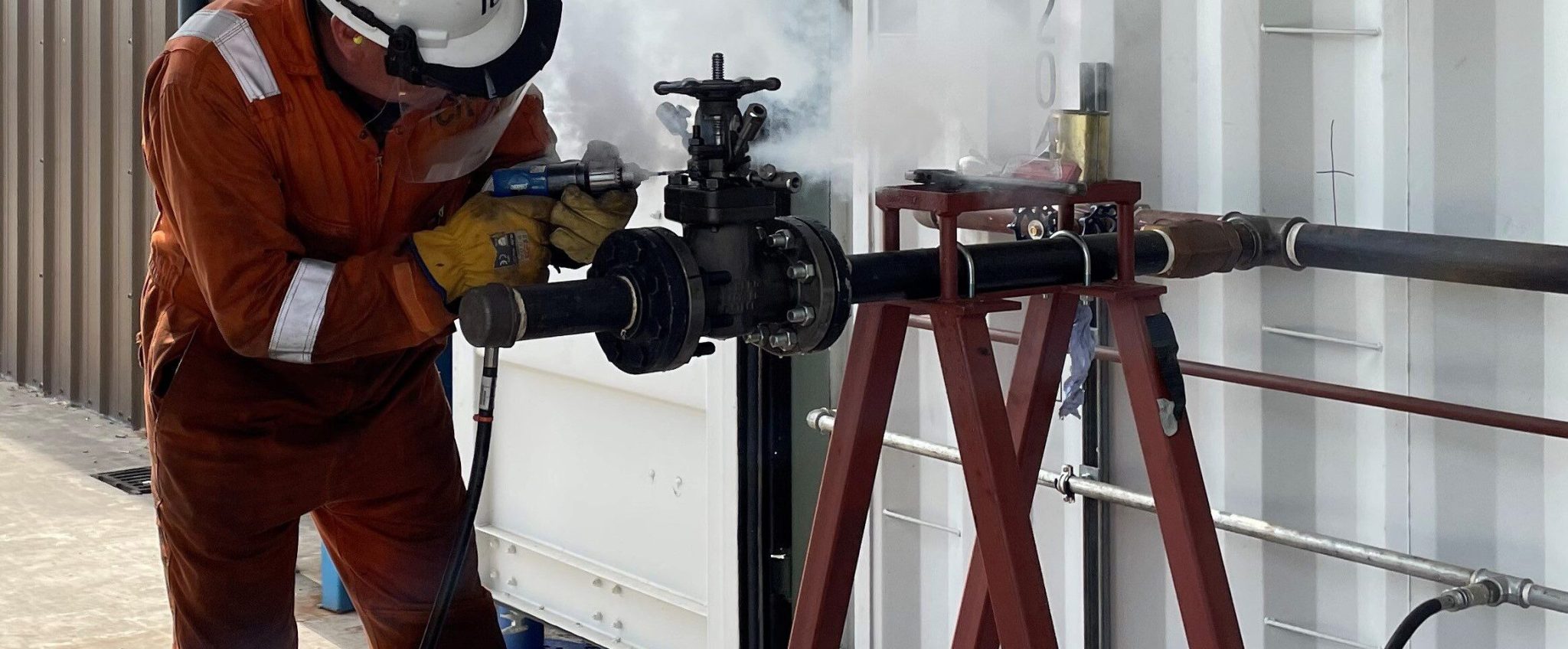 Leak Sealing Craft Repairs
We repair leaks on pressure system components – flanges, valve glands, vessels, pipework and fittings whilst your plant continues to operate at normal pressures and temperatures, our compounds and techniques allow us to operate on a wide range of products and services including steam, water, air, hydrocarbons, gases, chemicals and acids.
Flange Leaks | Valve Gland Leaks | Temporary Patches
Training Rig for Method Simulation & Demonstration 
We are able to offer our clients practical online leak sealing appreciation training and awareness for personnel involved in commissioning and authorising site use of the service from our Carnforth facility, which has a fully equipped leak sealing training rig.

24hr Response
Ability to respond quickly to tight deadlines, offering a 24/7 service

Proven Track Record
Working with leading organisations, carrying out critical services both on and offshore globally

Extensive Capabilities
Leak Sealing technologies to cover a wide range of operational requirements

In-house Design & Manufacturing
End to end solution for the design and manufacture of bespoke applications

FEA Analysis
Our design team can provide in-depth analysis into a variety of complex geometries
Minimise Unplanned Shutdowns
Our service can keep your asset running until the next planned shutdown

Multi-skilled Technicians
Trained and certified technicians, through our in-house training programmes, ensuring safety and quality at all times.

3rd Party Appreciation Courses
Visit our dedicated Leak Sealing training site and gain first-hand experience of the issues and our solutions
As a highly experienced provider of independent mechanical on-site services ICR's presence in a variety of industrial sectors, combined with our in-house capabilities and multi-skilled workforce guarantee a high standard of work assuring clients of their specific requirements.