Innovative NDT technique for the inspection of engineered composite repairs.
INSONO™ can validate the condition and integrity of composite repairs providing operators with assurance in the application and long-term performance. INSONO™ detects defects within three main areas: the composite laminate, the bond line, and the substrate.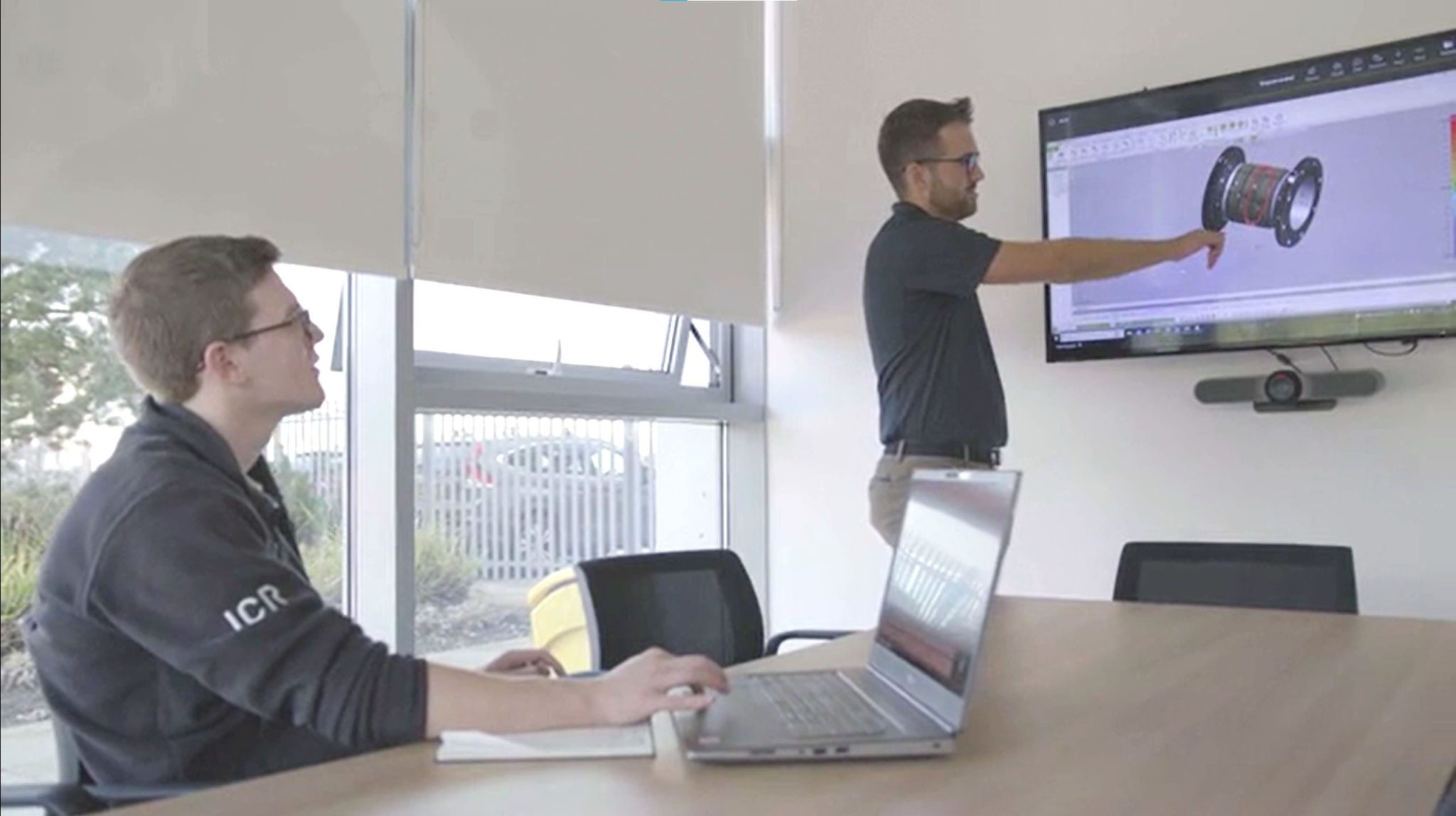 Technology
Based on the principles of acoustic inspection method with pitch and catch, resonance and mechanical impedance analysis will detect and size the defects. A scanner will provide 3D models and visual representation of the composite repair, allowing for precise dimensions to be used in the assessment.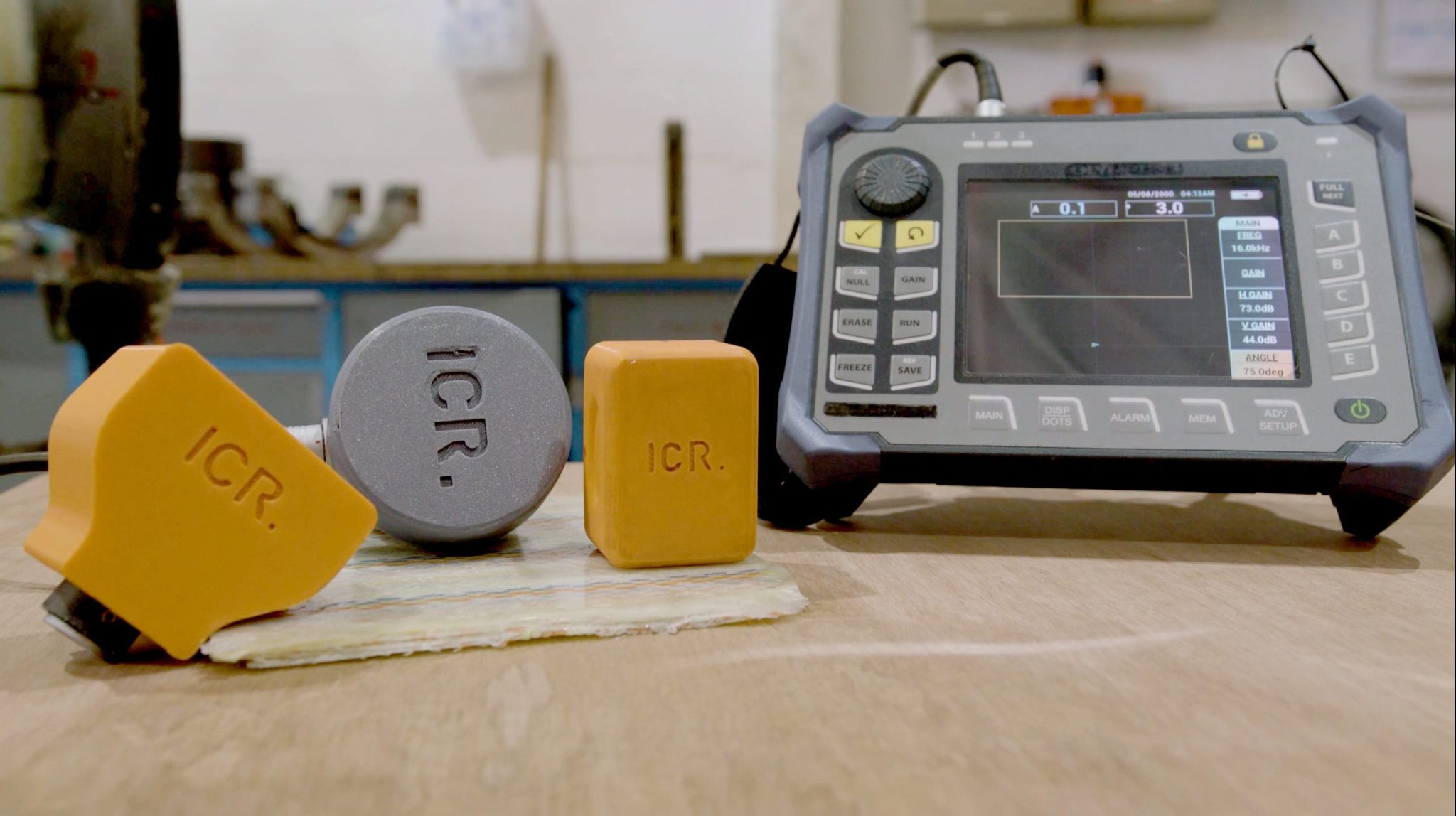 Capabilities
ICR's manually operated, angled probes are designed to access all geometries and system configurations, detect defects in the composite material, the bond line and the steel substrate and will provide a user friendly automated inspection report.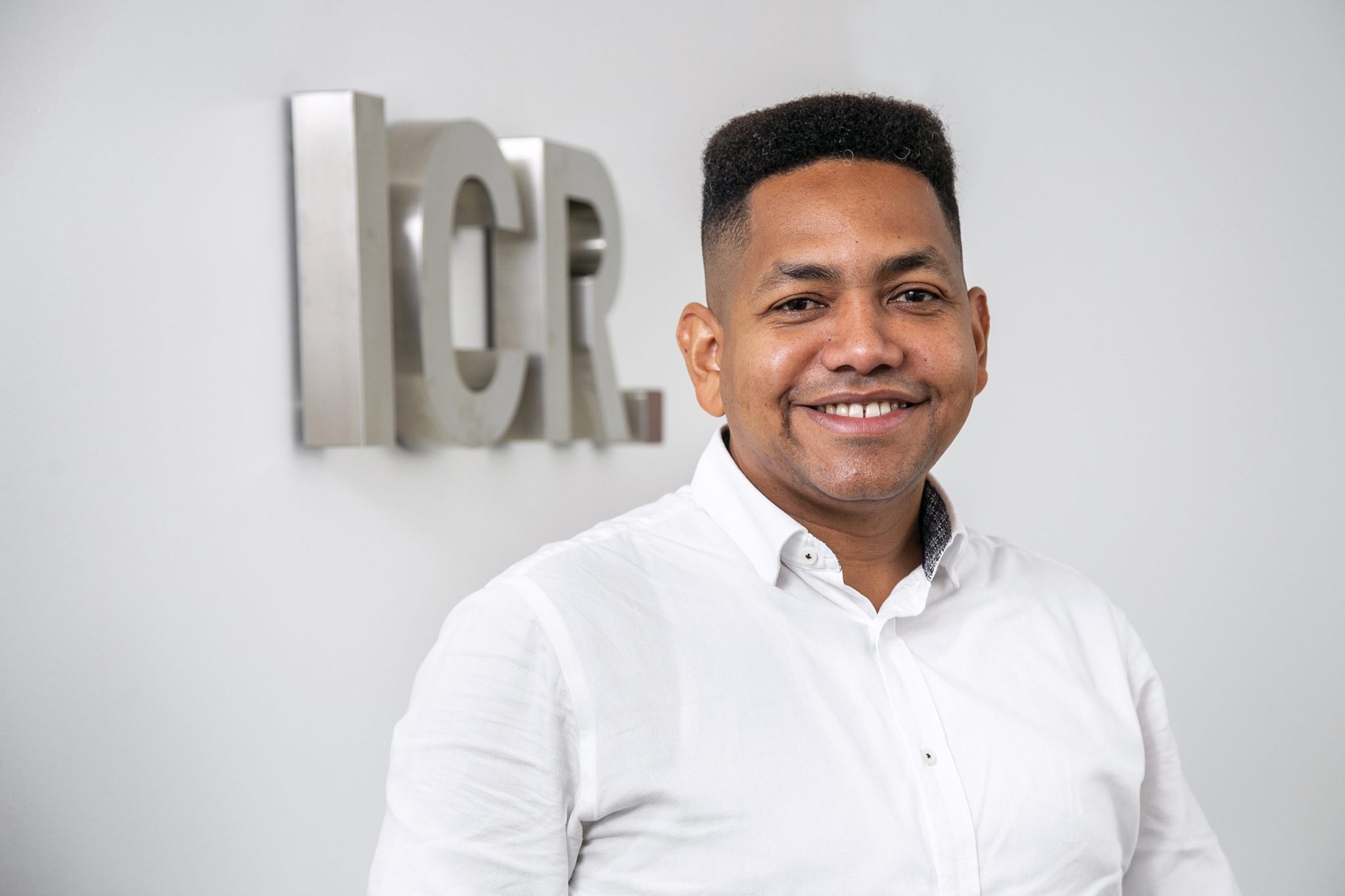 "The initial launch will focus on our most commonly used repair material Technowrap™ 2K, and the future roadmap will encompass the full Technowrap™ range."
Antonio Caraballo, Inspection and Integrity Management Services Director

Reporting
Combines multiple technologies to provide clients with an automated, user-friendly visual inspection report / 3D model.

Rigorous Testing
A clearly defined acceptance criteria has been developed, backed up by an extensive test programme.

Environmental Benefits
Allows for the extension of defined life repairs reducing waste whilst avoiding carbon intensive alternatives.

Approvals
Giving the assurance required by the regulatory bodies within the parameters of industry standards API 579 / ASME PCC2 and ISO 24817.

Validated
Validated by the welding institute TWI

Portable Equipment
The portable hand-held equipment and specifically designed probes allow for inspection of all geometries including complex configurations.
Hello from ADIPEC Exhibition and Conference 2022! We're here at Hall 6, Stand 6210 from today until…

Read more

ICR Integrity (ICR) has launched a new innovative NDT technique for the inspection of composite…

Read more

ICR has strengthened its leadership team with the appointment of Antonio Caraballo as Director. Antonio…

Read more